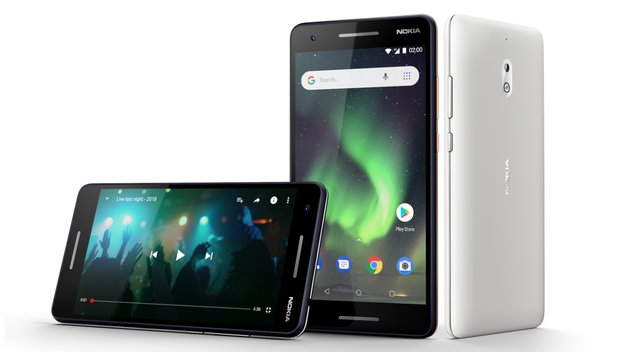 8,5-inch display with a resolution of 1,280 × 720 pixels, 8 GB of memory and a camera with 8 MP are the key figures of the Nokia 2.1. The Snapdragon 425 chip runs at 1.4Ghz and has 4 cores. For the middle class, these values ​​are sufficient. Together with the meager 1 GB of RAM every now and then a few jerks could occur. Nokia, however, uses a trick:
The operating system is Android 8.0 Oreo used in the Go Edition. The smartphone does not run with "real" Android, but a slimmed-down version, which is especially designed for weak hardware. As a result, apps consume much less resources and the phone runs smoother. Another advantage: thanks to Android One, updates are guaranteed.
An overview of Android One and what advantages it offers, we show here: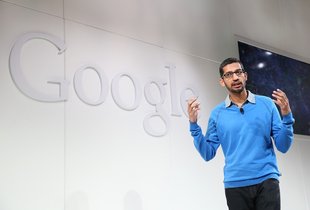 Aldi phone Nokia 2.1: Huge battery brings advantages
The battery reaches 4,000 mAh and is thus at peak level. Even upper-class devices like the Samsung Galaxy S9 do not offer that much capacity. One day should be even with intensive use. Two days are in normal use, according to Nokia in it. The battery is one of the big strengths of the cell phone.
The low memory of 8 GB can be expanded with a micro-SD memory card up to 128 GB. The camera is only average: 8MP on the back, 5MP on the front. For snapshots in good light that's enough. In the dark, you probably come to the limits quickly.
Especially cool and an exception in this price range are the built-in stereo speakers and also a 3.5 mm headphone jack is integrated.
Aldi phone Nokia 2.1: Is the purchase worth it?
For 79.99, there is the Nokia 2.1 from 19.11. in all Aldi branches (ie North and South) and also online. The mobile phone was not yet so cheap, the idealo-Preisvergleichstate shows today that it costs just over 100 euros otherwise. In addition, there is a 10 Euro credit card from Aldi-Talk. But you also have to compromise: the camera, the memory and the processor are rather weak. But it shines with a huge battery and fast Android updates.
If you are looking for a large-screen Android smartphone that uses it mainly for WhatsApp, videos, and some quick photos, do not go wrong at this price.