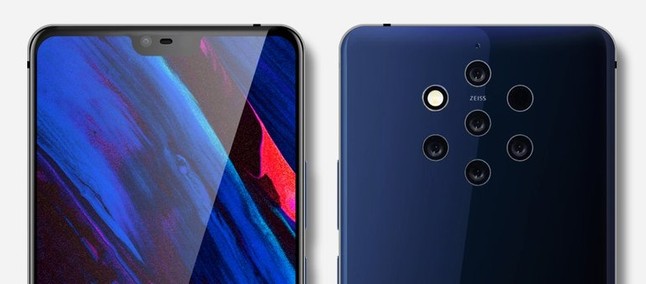 As we know, one of the biggest expectations in the smartphone market is the launch of Nokia 9 . This is because several leaks on the device indicate that it will hit the market with five rear cameras , something that makes its look a bit different.
However, some market speculation has begun to point to a possible internal conflict within HMD Global itself with officials wanting to launch the device soon while the board remains undecided. Because of this, to "force" the situation, some leaks may be coming out of the company itself .
So, taking into account this internal "rebellion", today we have new images that show the supposed design of the Nokia 9. The first major highlight that we can note is that the front panel has curved edges , as we see in the main smartphones Samsung. Check out: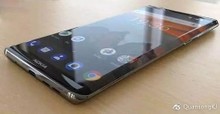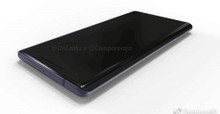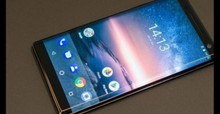 Quansong Technology, the source of the leak, further emphasizes that the appliance does not have a notch or a larger aspect. Another point of attention is that the supposed Nokia 9 retains a certain resemblance to the Nokia 8 Sirocco and possibly will not have P2 input for headphones.
For now, despite the rumors, HMD Global does not comment any information on Nokia 9. In this way, we still have to wait for an official position on the part of the company. In any case, many sources point out that the device will reach the market with powerful specifications.
It will have a 5.9-inch screen, Snapdragon 845, 6GB of RAM and 256GB of storage, and its five rear cameras (12MP + 12MP + 16MP + 16MP + 8MP) should catch the attention of the consuming public. So far, there is also a supposed launch forecast for October , but HMD Global remains silent on the issue.
What do you think about the supposed look of the Nokia 9? Tell us your opinion here in the comments.
Nokia 5.1 Plus is not yet available in Brazilian stores. To be notified when it arrives click here