For those of you who want to buy a smartphone at a low price, but having hardware specifications no less interesting is the time. Yes! ASUS again lowered the prices of the two Zenfone Series marketed in Indonesia. Both are ASUS Zenfone Max Pro (M1) and ASUS Zenfone Live L1 .
As we all know, ASUS brings two models ASUS Zenfone Max Pro (M1) to Indonesia. There is a 3 GB RAM + 32 GB model and a 4 GB RAM + 64 GB ROM model. Likewise with Zenfone Live L1, there's a 2GB RAM + 16GB ROM and 3 GB RAM + 32GB ROM.
Want to know how much the price of each smartphone is marketed by ASUS for now? ASUS Zenfone Max Pro (M1) with a 3GB RAM + 32GB ROM model priced at IDR 2,199,000 . While the 4GB + ROM 64GB RAM model is sold at IDR 2,599,000 .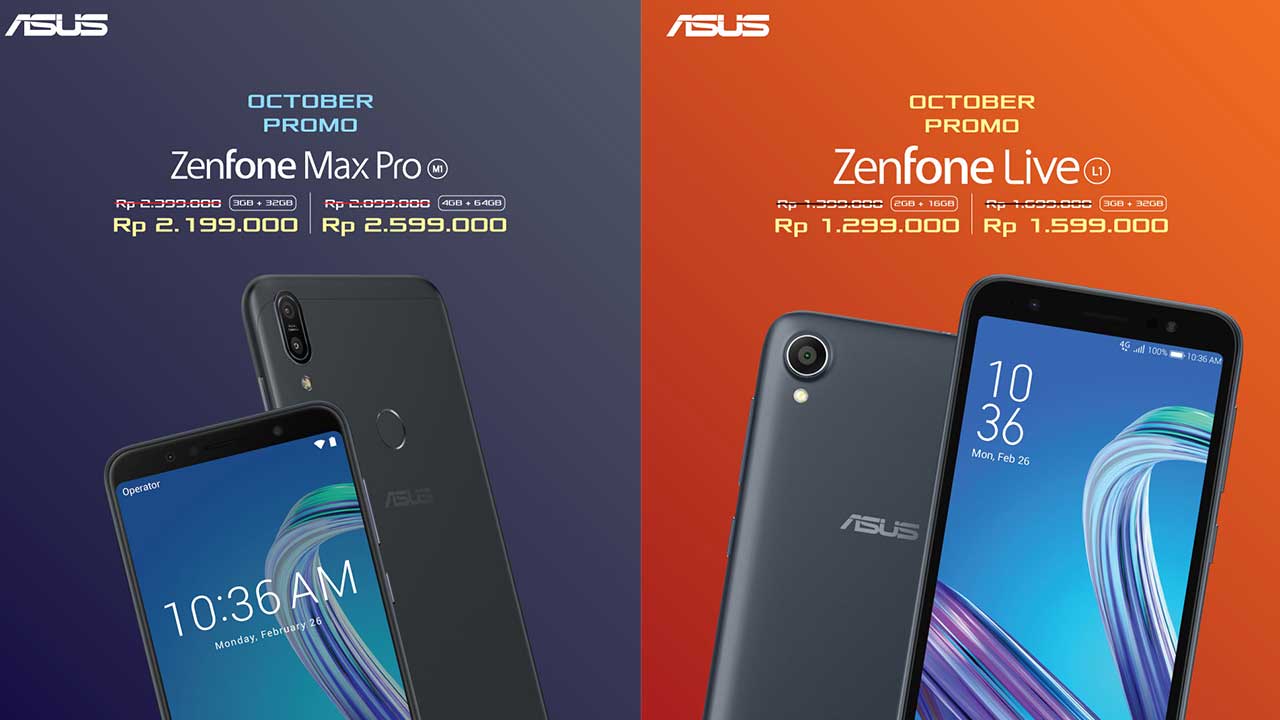 Well! For those of you who are interested in buying Zenfone Live L1 RAM 2 GB + 16 GB ROM, ASUS is currently selling it for IDR 1,299,000 . As for the 32 GB + 32 GB RAM model, this smartphone is sold at a price of Rp1,599,000 .
ASUS Zenfone Max Pro (M1) came as ASUS "ammunition" this year which relied on large battery capacity. How not, this smartphone by ASUS is formulated with the support of a 5,000 mAh battery. For the brain, this smartphone has been equipped with the Snapdragon 636 Octa-core .
While the Zenfone Live L1 which comes as a smartphone for entry-level is also no less interesting to be invited. This smartphone has a Snapdragon 425 Quad-core chipset and is equipped with a single camera on the back that has a 13 MP resolution with an f / 2.0 aperture.