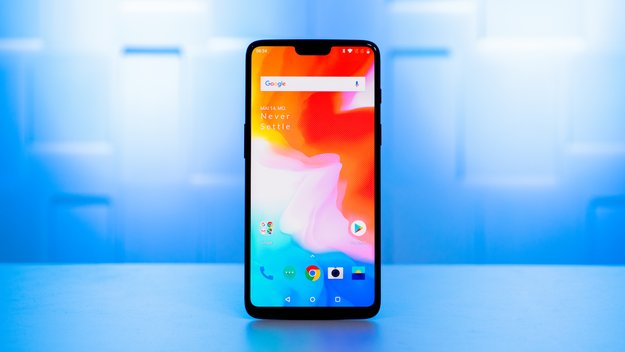 OnePlus 6T: The price of the OnePlus 6 successor rises again
When changing from the OnePlus 5 to the OnePlus 5T, the price of the smartphone has not changed. When switching from the OnePlus 6 to the OnePlus 6T, the price rises again slightly. Bit by bit, the smartphone becomes more and more expensive year after year and thus less and less interesting – especially since there is no price decline. OnePlus sells the phones and regulates the price. They remain stable until the next generation is launched. So also at the end of October with the OnePlus 6T. Now the prices, colors and storage variants have leaked – at least in India. There, the smartphone is offered in the following configurations:
Mirror Black with 6 GB of RAM and 128 GB of internal memory for 37,999 Indian rupees (around 448 euros)

Mirror Black or Midnight Black with 8GB of RAM and 128GB of internal memory for 40,999 Indian rupees (around 483 euros)

Midnight Black with 8GB of RAM and 256GB of internal memory for 44,999 Indian rupees (about 530 euros)
In comparison, the OnePlus 6 costs in India otherwise 34,999 Indian rupees, ie 413 euros. Considering the price increase of more than 30 euros in India alone, the price could rise significantly in Germany, where the OnePlus 6 wants to sell for over 519 euros*, You should expect at least 550 euros – or rather more. But what do you get for it?
OnePlus 6T with more memory, larger battery and fingerprint sensor in the display
Technically there are hardly any differences, the OnePlus 6T remains with the Snapdragon 845 and 8GB RAM. The internal memory of 64 GB is probably gone and you get directly 128 GB. This alone would justify the higher price. In addition, there will be a fingerprint sensor in the display and a larger battery. OnePlus wants to revise the software. For the 3.5mm jack connection if away. The smartphone does not want to be waterproof, you can not charge it wirelessly.
The slightly better features of the OnePlus 6T is praiseworthy, but the higher price could be a problem. After all, you get the same price now a Samsung Galaxy S9*which has sharply price and is always cheaper. The Xiaomi Pocophone F1 costs just over 300 euros*  – and has really convinced in the test . The OnePlus 6T will not move in price. Not much has remained of the former value for money killer. The OnePlus 6T wants Android smartphone – but nothing more.