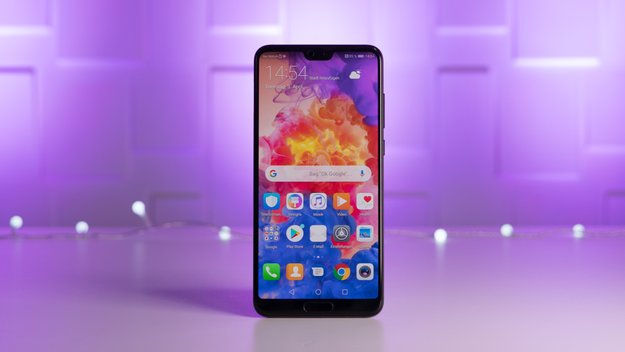 At least since then Apple's fall from 2nd place of the smartphone maker is clear: Huawei has arrived in the Champions League of the mobile industry. The premium sector also includes premium prices. The days when Huawei smartphones scored points above all for their excellent price-performance ratio are long gone – and no smartphone probably symbolizes this epoch change better than the upcoming Mate 20 Pro.
Mate 20 Pro: Top Smartphone heralds new price era at Huawei
The Huawei Mate 20 Pro is expected to cost around 1,000 euros. This is stated by well-informed mobile phone insider Roland Quandt, who has already been able to reveal many details about the Huawei smartphone over the past few weeks. Huawei is likely to start the EIA at 999 euros.
Should the price actually prove to be what we currently expect, the Mate 20 Pro at Huawei would usher in a new price era. For comparison: For the direct predecessor Huawei demanded a year earlier, only 799 euros ( now significantly cheaper * ). A price increase of 200 euros for the new smartphone generation, we know otherwise only from Apple. This would move the Mate 20 Pro on a level with the Galaxy Note 9 from Samsung, which also has an MSRP of 999 euros. Even the € 1,149 expensive iPhone XS comes close to the Huawei smartphone.
Which smartphones are waiting for us next to the Mate 20 Pro, you can see here
For around 1,000 euros, the Mate 20 Pro has to serve up a good deal. Fortunately, Huawei obviously does not disappoint in this regard. According to recent rumors, the Mate 20 Pro will have a 6.39-inch diagonal OLED display with a resolution of 3,120 x 1,440 pixels. While a triple camera from Leica is to be used on the back, there is a fingerprint sensor integrated into the display at the front.
As a so-called in-display fingerprint sensor works in practice, the Vivo X20 Plus shows:
Inside, it is reported, dass die brand new Kirin 980 processor , which – DEPENDING on the country – is Accompanied By 6 or 8 GB of RAM. On a traditional microSD slot Huawei apparently waived, but relies on a specially developed memory card format. Rounding out the package is the Android 9 Pie operating system, a 4,200mAh battery and reverse wireless charging technology that allows the Mate 20 Pro to recharge wireless headsets . On a 3.5mm headphone jack , however, is omitted .
Is that enough to justify the $ 1,000 price tag? On October 16th, when the Mate 20 Pro is introduced, we know more.