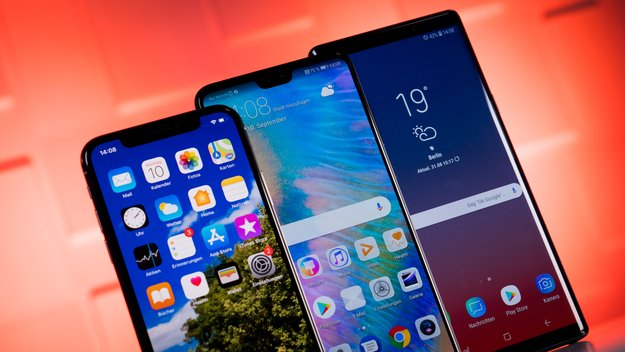 From 2019, Samsung wants to use graphene batteries in Galaxy smartphones
Graphene has long been called a wonder material. It's a carbon compound that's supposed to be used in many areas and can basically revolutionize it. Now Samsung wants to use the technology and make it in the coming year in his Galaxy smartphones. Specifically, it's about the batteries. Samsung, like many other mobile device manufacturers, relies on lithium-ion batteries. Although there are always improvements in battery life, but the progress is small. This will change in the coming year with a graphene battery in one fell swoop.
These advantages have a graphene battery
According to recent information from China, Samsung has completed the development of a battery and will begin using it in its smartphones next year. Samsung Galaxy Note 10 at the end of August. It is currently unclear. The latter is currently more likely. Graphene batteries offer four major benefits:
Higher battery life of about 45 percent.

Loading time is 5x faster.

Batteries age less.

Batteries can withstand higher temperatures and therefore safer.
This would basically remove Samsung's biggest criticism of the current Galaxy smartphones, extend the battery life, make the smartphone safe and durable. As a nice side effect, they would load even faster.A
Samsung could change the mobile phone market
So far, only a lot has been reported about graphene and its possible purpose . It has not really come to the rescue yet. Should Samsung really use graphene batteries in its smartphones next year, then the competition will eventually follow. For the customer, this development has only advantages, so Samsung has a great unique selling point.