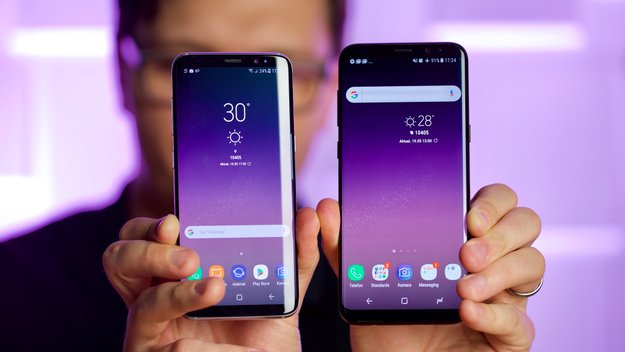 Samsung smartphones get October updates
Google has recently begun distributing October updates for its Pixel smartphones. A short time later, Samsung moves to. After the September updates have been distributed quickly, the updates for the month of October continue merrily. In addition to the high-end smartphones, some other Samsung Galaxy models were updated. Here are the Samsung smartphones that have already received the October update:
The October update for the Samsung smartphones primarily stuffs many security holes that have surfaced in recent weeks. Samsung has also fixed issues with its own software. The update should arrive promptly and be installed with the owners of the smartphones.
Before the update: Back up data from the Galaxy smartphone
The past has shown that Samsung updates do not always run smoothly. In the worst case, the smartphones did not start after the update, so the data stored on them is lost. Therefore, it is advisable to secure the personal data beforehand. A corresponding function has every Samsung smartphone. Under settings, cloud and accounts the data of the smartphone can be secured. If you have to re-set the phone, the data can be easily restored.
When does the update on Android 9 Pie come?
The update to Android 9 Pie will follow in the coming months – probably from the beginning of 2019 . In the video above, we'll tell you what new features await us. Samsung will not only install a new version with the features of Google, but change the operation on many smartphones . As soon as the big update is distributed, we will inform you in a timely manner.