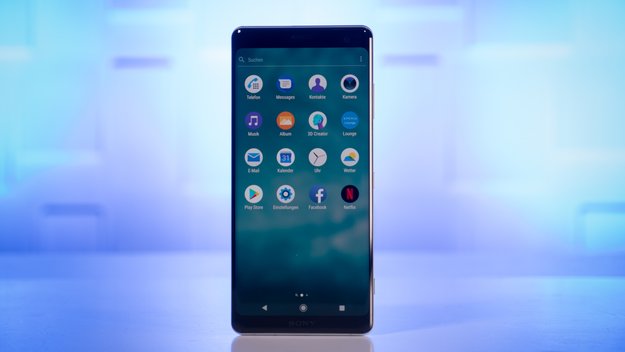 Sony Xperia XZ3: Smartphone loses Xperia themes
On Sony's official support pages , the company has announced that support for  Xperia themes will no longer be available on the new Sony Xperia XZ3. With an update to the latest version of Android, the setting should have nothing to do, it is said. Rather, the users are responsible for the fact that in future no support for Xperia themes will be provided. The corresponding entry states that the themes are simply barely used. In plain language: The effort is simply not worth it for Sony.
With Xperia themes, users of Sony smartphones could easily give their phone a new look. Several themes were made available for download. If interested, users could also create their own designs using the "Sony Theme Creator" and make them available to other smartphone owners. Only at the beginning of the month did Sony offer its own design with the official theme for the "Venom" movie. Now follows the U-turn for the current top model.
The end for Xperia themes in the Sony Xperia XZ3 should be just the beginning. Future models of the Group will most likely have to forego Themes. Owners of a Sony Xperia XZ3 can at least continue to use live wallpapers of an Xperia theme, provided they have been downloaded from the Google Play Store. Other features of the themes can not be activated anymore.
Off for Xperia themes but because of Android?
Although Sony has no longer recognized the need for Xperia themes among its users, another reason could be Android itself. Any customization of the mobile operating system will cost manufacturers valuable time updating to the next version. So Sony could save the time from now on and possibly speed up the update process a bit. As a positive side effect would come updates from Android then perhaps faster synonymous with the users – in this case, probably every owner of a Sony smartphone for the shutdown of the Xperia themes.