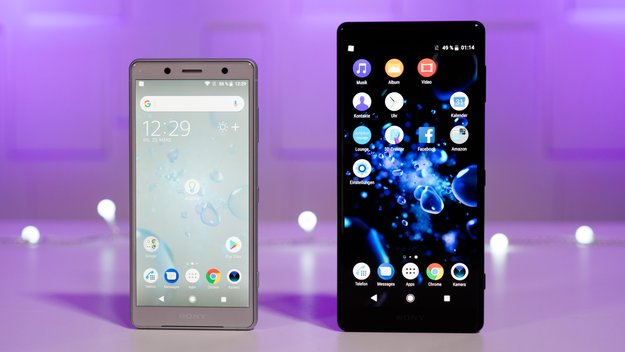 Sony Xperia XZ2 and XZ2 Compact get update on Android 9 Pie
Sony was always known for delivering Android updates to its smartphones quickly. The fact that things can go faster than the company announced a few weeks ago has not happened yet. Actually, the first Xperia smartphones should receive the pie update from November, now has the rollout for the Xperia XZ2 and Xperia XZ2 Compactbut already started. Both smartphones receive the new software via OTA update directly to the smartphone. It is just over 1,000 MB in size, so you should be in the WLAN when the new version of the operating system is loaded. It is not only the update to Android 9 recorded, but also the latest security level October 2018. So the Sony smartphones are among the latest models on the market.
The updates to Android 9 Pie for the Xperia XZ2 and XZ2 Compact have been reported in many European countries and the US. Sony has quietly started the worldwide rollout and supplies these two smartphones with the latest Android version. The recently released Xperia XZ3 is already running on Android 9 Pie. Buyers of the current generation of mobile phones do not even have to wait for an update..
Google finally released Android 9 a week ago and has since distributed it for their own Pixel smartphones. Shortly thereafter, Essential, Nokia and OnePlus have followed suit. Sony is one of the first mobile phone manufacturers to distribute the big update. New features in Android 9 Pie include gesture control, better battery power, digital well-being, and more. Sony has therefore donated the Xperia XZ2 smartphones the new camera app of the XZ3 – but not with all the features. Did you receive the update already?