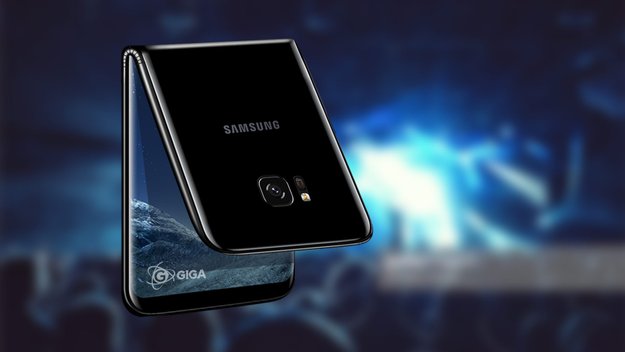 The Galaxy X could become Samsung's most expensive smartphone ever. Analysts are currently expecting the futuristic device to sell for as much as 2 million won. That would be just under 1,570 euros. For comparison: The Galaxy Note 8 of the group was originally in Germany for 999 euros on the shop counter – and even at this price have already shaken some interested parties with the head. Meanwhile, the smartphone has experienced a massive price decline .
It is currently expected that Samsung will officially launch the Galaxy X next year. Perhaps a prototype will be presented at the Consumer Electronics Show 2019, before it will be presented ready for sale at the Mobile World Congress 2019 in Barcelona one month later. Suppliers allegedly start mass production in November 2018.
Samsung does not seem to be too sure if the Galaxy X will be a global success. Allegedly, only a quantity of 300,000 to 500,000 is to be produced at the beginning. Only if this first test is successful will production be tightened. Whether customers will be convinced by the concept of a foldable smartphone will only become apparent. That's why Samsung prefers to pull the handbrake instead of scooping up a million grave.

Samsung itself, however, keeps covered and reveals no details about a possible release date. Just a few months ago, DJ Koh, head of Samsung's mobile division, said a specific date has been missing: "We want to introduce the products neatly, but now it seems too early. We want to get a positive response from our customers as soon as the phone is on the market. But there are still problems with the robustness that we need to address. "
Samsung Galaxy X: What awaits us?
The same South Korean analysts, who expect a price of just under 1,570 euros, have already halfway concrete ideas of the hardware installed. According to them, the Galaxy X will have two displays. The main OLED display should open on a diagonal of 7.3 inches. In the folded state, the second display on the outside with a diagonal of 4.7 inches should come into its own. By design, the Galaxy X is based on the Galaxy Note 8 .
Samsung is not the only company working on a foldable smartphone. Even the Chinese competitor Huawei has thrown his hat in the ring. Supposedly the "Huawei X" will be ready at the end of the year . The display could be produced by LG.
What do you think of a foldable smartphone? Would you buy such a device – and if so, should it rather come from Samsung or Huawei? Write your opinion in the comments.