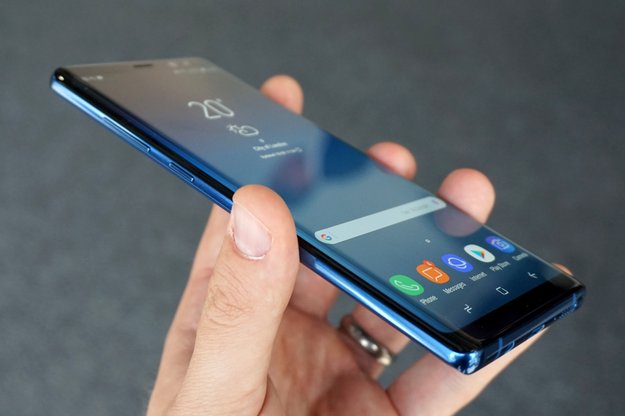 No Galaxy X: Samsung folding smartphone gets a new name
This week the time has finally come: As part of Samsung's developer conference , the manufacturer will provide us with a first look at its foldable smartphone. If the innovative mobile phone was traded until now under the designation "Galaxy X", could us with the final name however a genuine surprise in the house stand.
Namely, the US Trademark and Patent Office has filed three names for its trademark protection: "Samsung Infinity-Flex", "Samsung Infinity-O" and "Samsung Infinity-U". This is now fueling speculation that Samsung's folding smartphone might hear the name "Samsung Flex" at launch. The other two names, so the currently most common theory, could refer to the different folding states of the device.
Infinity-O would therefore describe the phone in the unfolded state, while Infinity-U stands for the folded Galaxy Flex. That would also fit with the older reports coming from a US hull manufacturer. The display diagonals of the two screens should be 4.6 or 7.3 inches according to recent information .
Note on the foldable Galaxy smartphone? Samsung changes logo
That we'll hear more details about the Galaxy X or Galaxy Flex this week is beyond question. On Facebook, the official Samsung account has even changed its logo. The classic Samsung logo is now folded (see picture below) – a not quite subtle indication that the South Korean company wants to leave the cat at least something out of the bag this week.
Samsung's Developer Conference (SDC) will take place between the 7th and 9th of November. In addition to the folding smartphone in itself should be especially exciting when the device goes on sale, what quantities of Samsung would like to produce and, above all, whether the Galaxy Flex really should be so expensive .