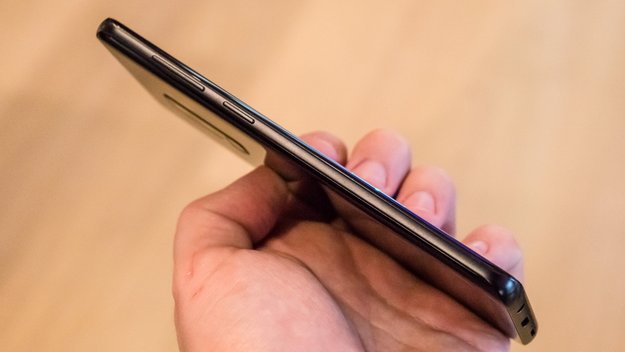 When Gerhard Schröder was still chancellor, the Playstation 2 at the height of their success and the HSV still a dreaded Bundesliga team, they dominated the mobile market: folding cell phones. At least since the launch of the iPhone and the following smartphone revolution compact mobile companion but disappeared from the public – at least here in Germany.
In Asia, and especially China, the flip phones still enjoy great popularity. Samsung also knows this, which is why the manufacturer will soon introduce the latest generation of its smartphone flagship with folding mechanism: the Samsung W2019.
On November 9, the new Galaxy smartphone will be presented to the public, as a teaser image for the Samsung W2019 has now confirmed. Already in advance the design of the smartphone has become known:
Samsung W2019: A folding smartphone with technology of the Galaxy S9
What makes the Samsung W2019 so special: It is almost a Galaxy S9 in folding format. Weeks ago, some of the technical details of the smartphone have already been leaked to the public, and they've got it all. Inside the folding cell phone is about the fast Snapdragon 845 used, which promises neat performance. Two screens are installed, which are aligned once inwards and once outwards.
The Super AMOLED displays have a diagonal of 4.2 inches and dissolve at 1,920 x 1,080 pixels. Even with the cameras, the Samsung W2019 does not have to hide: The dual lens from the Galaxy S9 Plus (picture at the top) celebrates its comeback here, including the variable aperture between f / 1.5 and f / 2.4. As OS comes Android 8.1 Oreo used, the whole technology drives a 3,000 mAh strong battery.
Samsung W2019: Folding phone probably will not come to Germany
In Germany we probably do not get to see the W2019. Samsung is available to China and its native South Korea. The same product policy, the Group has already operated the predecessor . Although this is incomprehensible: Although the Samsung 2019 is speculated about a price tag of the equivalent of 2,200 euros, which is anything but cheap. Nevertheless, the manufacturer would make the money for the folding cell phone. A good addition to Galaxy S9, Galaxy Note 9 and Co. would be the Samsung W2019 anyway.