Samsung is already rolling out the January security patch on half a dozen smartphones, including entry-level models. Latest model to date: the brand's latest flagship, the Galaxy Note 10. A speed all the more extraordinary since Google has not yet deployed the December patch on certain Pixels.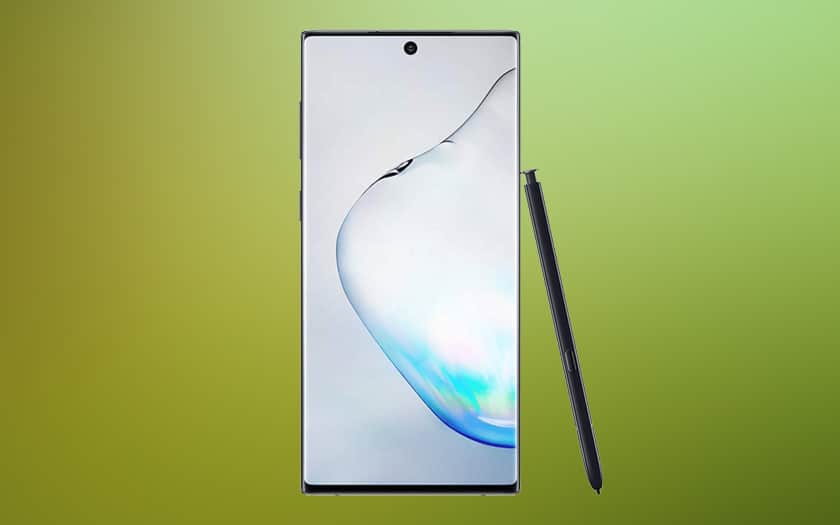 Here is a funny twist: Samsung was faster than Google to deploy the security patch of January 2020. Half a dozen smartphones from the Korean firm have already received the update including this patch, while that some Pixels have not even received the December 2019 patch yet.
The latest model to be affected by this early deployment is the Galaxy Note 10. The version of the update is N970FXXS1BSLD , which suggests that it is the firmware of the European version of the high-end phablet . And, precisely, it is in Germany that this update was detected for the first time by the SamMobile site.
Note that this is the first update to the Galaxy Note 10 since its commercial launch. It is not functional and provides only a few fixes, in addition to the updated version of the security patch. In addition, it seems that this update also affects the Galaxy Note 10+. Not jealous !
Deployed even on some entry-level models
The January 2020 security patch was detected on half a dozen Samsung smartphones and tablets. We find in this list the Galaxy A10, the Galaxy A10s, the Galaxy A20, the Galaxy A30, the Galaxy A50 and the Galaxy Tab S5e. Some of them received the January patch even before the start of January. This shows how much Samsung has improved in the maintenance of its installed base.RECOMMENDED VIDEOS FOR YOUGet started with GALAXY NOTE 10 and NOTE 10+: just WAHOU!Now playing
It is all the more incredible that Samsung goes from far away. A few years ago, Samsung waited for the release of the annual Galaxy S to deploy the new version of Touchwiz (now One UI) on its installed base. Because the Galaxy S had to be the first of the novelties. Since then, the Korean firm has reviewed this positioning. For the greatest satisfaction of consumers.
As for Google, one of the major arguments of the Pixels is the speed of deployment of Android updates, the firm is experiencing some difficulties with some Pixels. Difficulties that date from this fall. We reported this week that the Pixel Launcher is the victim of a bug that hides certain icons. Google has confirmed that models that have not yet received the December security patch will receive it with the January patch in a cumulative update.