Samsung has just confirmed the date of presentation of the Galaxy S11 (probably renamed Galaxy S20) and the Galaxy Fold 2. As the latest rumors wanted, the South Korean manufacturer will lift the veil on the two smartphones on February 11, 2020 in San Francisco . The promotional video posted on YouTube (and visible at the end of the article) teases the rectangular photo block of the S20 and the appearance of the brand's second foldable smartphone. Unsurprisingly, the event will take place a few days before the MWC in Barcelona. We will tell you more as soon as possible.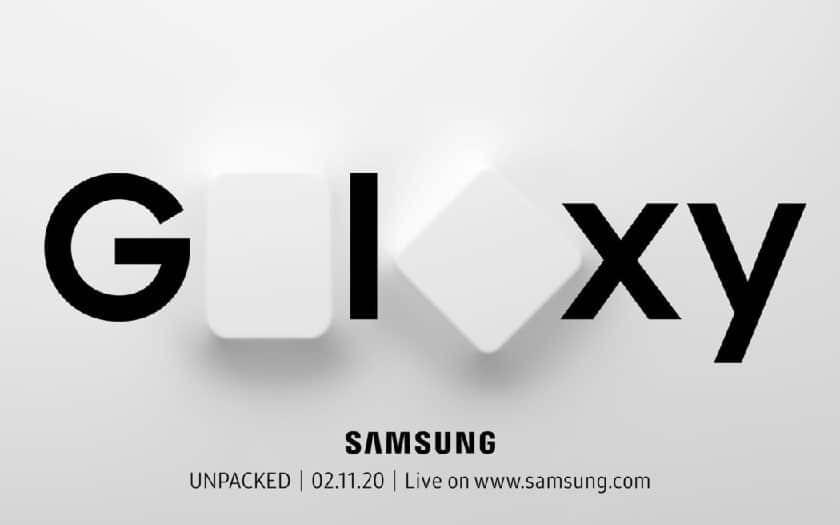 The Galaxy S11 and Galaxy Fold 2 would be presented on February 18, 2020 at a conference in San Francisco, reveals Ice Universe. According to the leaker, Samsung has decided to lift the veil on its foldable flip smartphone during the conference dedicated to its new generation of flagships. The South Korean manufacturer had already opted for a joint presentation this year.
"Samsung Electronics plans to launch the Galaxy S11 series and the foldable clamshell smartphone in San Francisco, United States, on February 18, 2020" announced Ice Universe, famous leaker in the smartphone world, in a tweet this December 11, 2019. L he has a solid reputation in the field and a rather impressive history of leaks. Nevertheless, we invite you to take this information with tweezers while awaiting an official announcement.
It is consistent with the usual Samsung calendar. This year, the firm presented the Galaxy S10, S10 +, S10e and the Galaxy Fold on February 20, on the sidelines of the Mobile World Congress in Barcelona. In 2018, the manufacturer had lifted the veil on the Galaxy S9 and S9 Plus on February 25, a few days before the show.
It is not the first time that a rumor goes in this direction . A few weeks ago, the Korea Herald, a South Korean media, also assured that the Galaxy S11 will be unveiled at the same time as the Galaxy Fold 2 . The media, however, expected a presentation on February 11. A few weeks earlier, our colleagues from SamMobile already mentioned the date of February 18 .
A third foldable smartphone in August 2020
According to information from the Korea Herald, Samsung intends to launch a third Galaxy Fold on the market during the month of August 2020. Closer to the Galaxy Fold first of its name, the terminal was closer to the tablet than to the flip phone.