A new rumor claims that Huawei has planned three high-end models in its P40 series to come in a few weeks. The P40 and P40 Pro would be accompanied by an even sturdier model, which is nicknamed P40 Max. A strategy that recalls recent leaks about Samsung.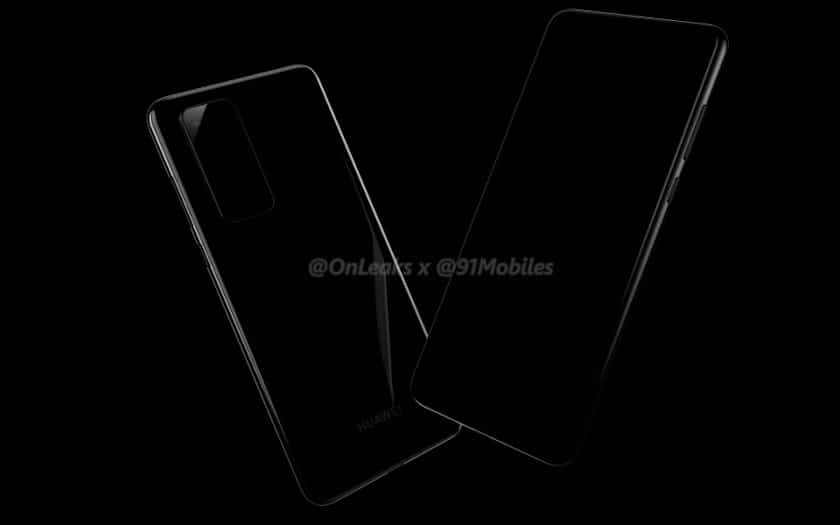 There have been three iPhone 11. There will certainly be three Galaxy S20s. And there could be three high-end P40s. A Chinese leaker, regularly cited for his indiscretions on Huawei, revealed on Twitter that the P40 series could indeed be broken down into three "flgships" . This would therefore exclude from this calculation a probable Lite version to replace the P30 Lite.
Of these three models, we would find the classic P40, of course, and the P40 Pro. The latter two have been very regularly encountered in the many rumors circulating on the Internet. We discovered in particular their design , which would be quite close to that of the Samsung Galaxy 20. We have officially learned that their battery will not be graphene . And we know that the P40 Pro, whose screen should benefit from a refresh rate of 90 Hz, should be equipped with five photo sensors housed in a rectangular block .
The third model is not named. The leaker makes two suggestions. First, it could be a P40 Max , implying that it would come above the P40 Pro. Second hypothesis, it could be a P40 Porsche Design . It would be the first time that Huawei has integrated a Porsche Design in the P series. Usually, the partnership with the German studio concerns more the Mate series. However, this would not be the first time that Huawei presents a Porsche Design model at the start of the year: the Mate RS Porsche Design was formalized in 2018, at the same time as the P30 and P30 Pro.
Like Apple and Samsung?
The arrival of a third high-end P40 is not impossible, far from it. It even seems almost very logical, since Apple has formalized three iPhone 11 in 2019 and that Samsung could present three Galaxy S20. There is also a common point between the Apple strategy and the rumors about Samsung: the base model replaces the cheaper model of the previous generation. Thus the iPhone XR is replaced by the iPhone 11. And the Galaxy S20 would succeed the Galaxy S10e .RECOMMENDED VIDEOS FOR YOUP30 PRO TEST: HUAWEI king of PHOTO, but not only …Now playing
Would this also be the case at Huawei? Obviously not, since the P30 Lite was sold less than 400 euros at launch, against 799 euros and 769 euros for the iPhone 11 and Galaxy S10e. It remains to be seen how Huawei intends to position its three models if the information is confirmed.