Only the best VR-ready laptops are capable of handling virtual reality headsets like the Oculus Rift S and the HTC Vive Cosmos. And since we tested a bunch, we know which ones will power the VR headsets that'll grant you all of your immersive experiences, including 360-degree games, apps and videos
The best laptops with the proper specifications such as Nvidia's 20-series GPUs or the company's Max-Q GPUs, which essentially make even the smallest laptops a virtual reality powerhouse, will do the trick. We strongly suggest looking at our best gaming deals page to find a gaming laptop for a good price.
The era of RTX isn't simply a refresh of our best gaming laptops, but a complete redesign of the best VR-ready systems. Nvidia's relatively new RTX 30 chips intend to give the aforementioned graphics cards a much needed performance boost. See our recent Acer Predator Triton 500 SE (2022) review.
Check out our Oculus Rift S review and HTC Vive Cosmos review to see which popular VR-headset you prefer, and you can also watch them face-off. 
If you're done with wires, check out our Oculus Quest 2 review. If you're thinking about getting a more expensive headset, see our Valve Index review. Also check out our Varjo Aero review, which is supposed to be a $1,990 'future-proof' VR headset.
Did you know that you could use VR headsets to play D&D and various TTRPGs? (Check out our DND tips if you need help).
Without further ado, these are the best VR-ready laptops.
What are the best VR-ready laptops? 
The best VR-ready laptops can get pretty pricey, especially when you look at the top of our list at the Alienware m17 R4. Armed with a desktop Intel Core i9 processor and one of Nvidia's superpowered RTX GPUs, it absolutely demolished every test we put in front of it with graceful aplomb. It will also make a big dent in your wallet. But you consider that this is the first future-proof gaming laptop, it seems a small price to pay for a truly badass system
The Razer Blade 15 lineup are consistently great VR-ready laptops, especially for those who want something portable to carry around. The company's latest offering is available in a stunning white chassis that's sure to draw every eye in the room. But as pretty as the exterior is, you'd be remiss to ignore the interior. Powered by an Intel Core i7 processor and one of Nvidia's new RTX GPUs, the Blade 15 is power personified.
If you're looking for a VR-ready laptop for professional purposes, aka not gaming, then you should consider picking up a workstation. MS's WS65 9TM will do the trick. For the luxurious price of $3,499, the WS65 packs a powerful 9th-Gen Core i7 processor and Nvidia Quadro RTX 5000 Max-Q GPU into a superslim, durable chassis. Top that off with solid battery life, and a gorgeous 15.6-inch, 4K display that you can enjoy when you're out of the headset.
The best VR-ready laptops you can buy today
We're now at a place where it's truly a competition — instead of Intel and Nvidia ruling the gaming laptop space, AMD is here making some serious noise and OEMs are starting to dance to AMD's beat.
The latest team to make beautiful music with AMD? Alienware with the m17 R5. Boasting a AMD Ryzen 9 6900HX processor and a Radeon RX 6850 XT GPU, the laptop is not to be trifled with. Thanks to AMD Advantage Suite, this system is optimized up the wazoo to ensure that you're getting the best performance out of the system no matter the situation. You also get Cherry MX keys, a stunning 4K display, great speakers and a slick design to boot. 
There are a few flaws, but there's a lot to love about the $2,799 Alienware m17 R5
See our full Alienware m17 R5 review.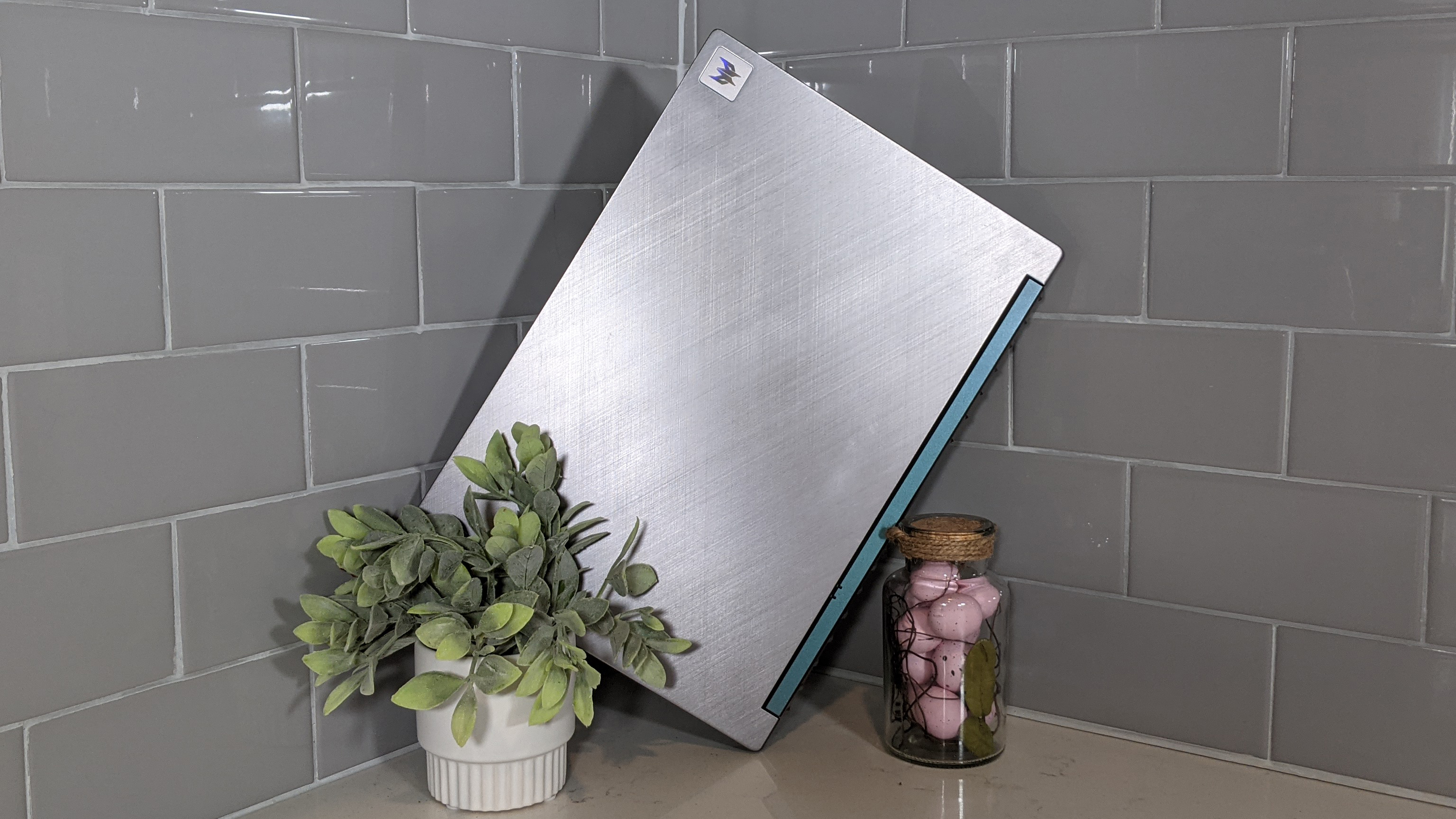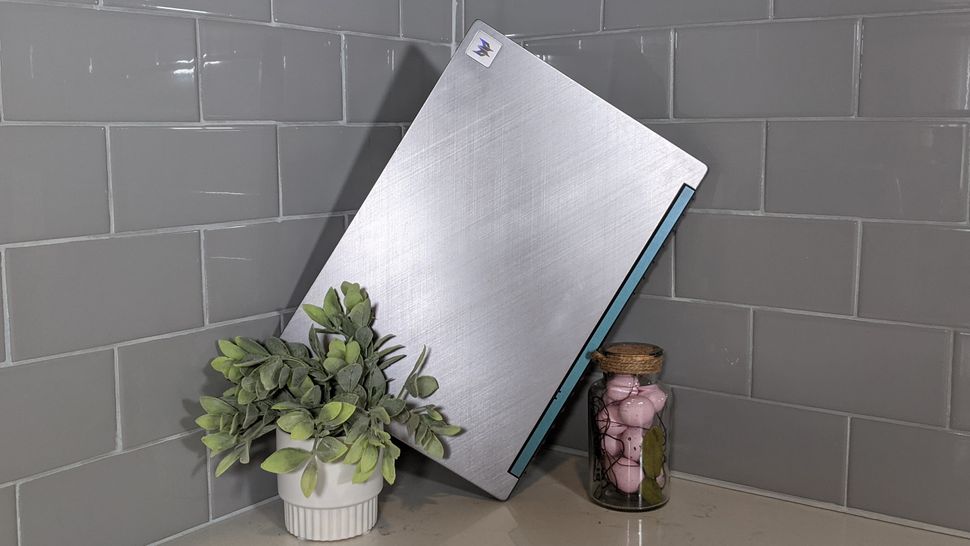 Acer is known for making quality laptops at affordable prices, but its gaming laptops can get a little pricey and don't offer all of the bells and whistles that other brands do. However, the Acer Predator Triton 300 SE sits in that cozy spot where the company offers its best quality components packed into a relatively affordable package.
For $1,399, you get a powerful Intel Core i7-11375H processor and Nvidia GeForce RTX 3060 GPU, decent battery life and a colorful 14-inch, 144Hz display wrapped up in a sleek and thin chassis. For the price alone, the Predator Triton 300 SE is easily one of the best VR-ready laptops that you can buy.
See our full Acer Predator Triton 300 SE review.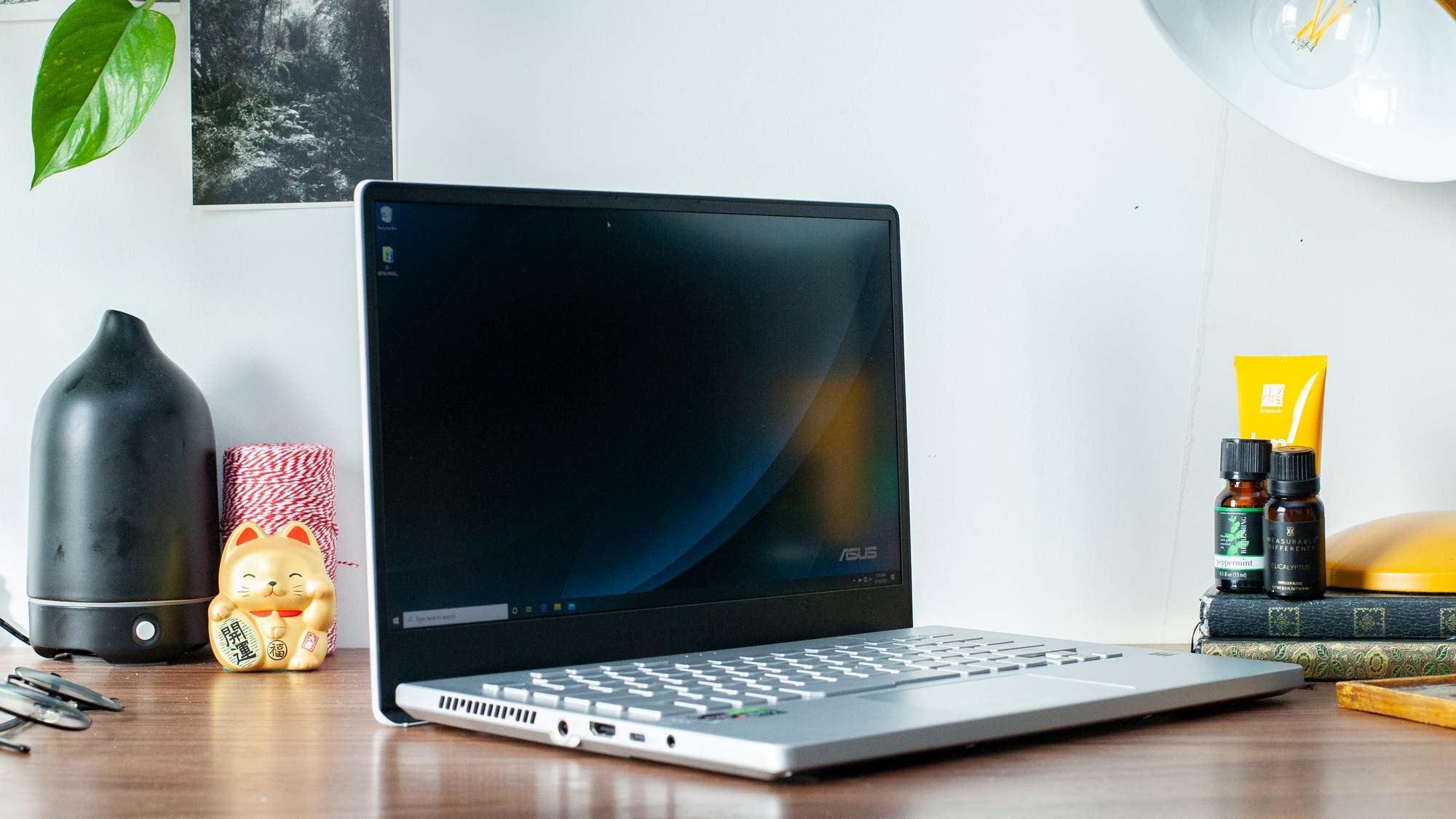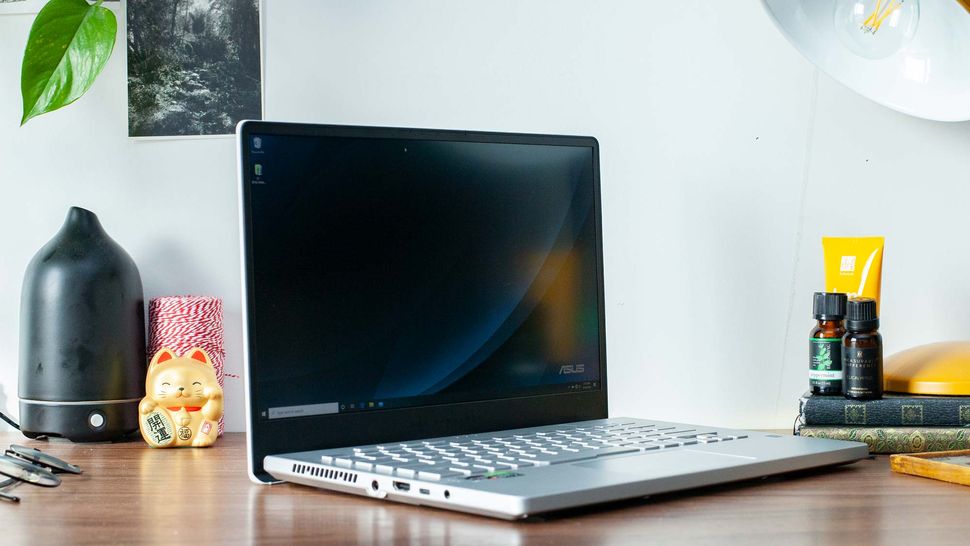 Packed under the hood of the Asus ROG Zephyrus G14 is an Nvidia GeForce RTX 2060 Max-Q GPU with 6GB of VRAM that ripped and tore through Doom Eternal at 90 frames per second (fps) at 1080p on Ultra settings as I hopscotched with my shotgun up in demons' faces. This machine is also ready for some virtual reality, hitting 9.8 out of 11 on the SteamVR Performance Test, which is above the 9.2 category average.
Along with the Zephyrus G14's killer performance, what stands out about the laptop is its wild battery life. After the Zephyrus continuously surfed the web over Wi-Fi at 150 nits of brightness, its battery died at 11 hours and 32 minutes. However, keep in mind that the Zephyrus G14 does not have a Mini DisplayPort, so you'll have to buy an adapter for a USB Type-C port.
See our full Asus ROG Zephyrus G14 review.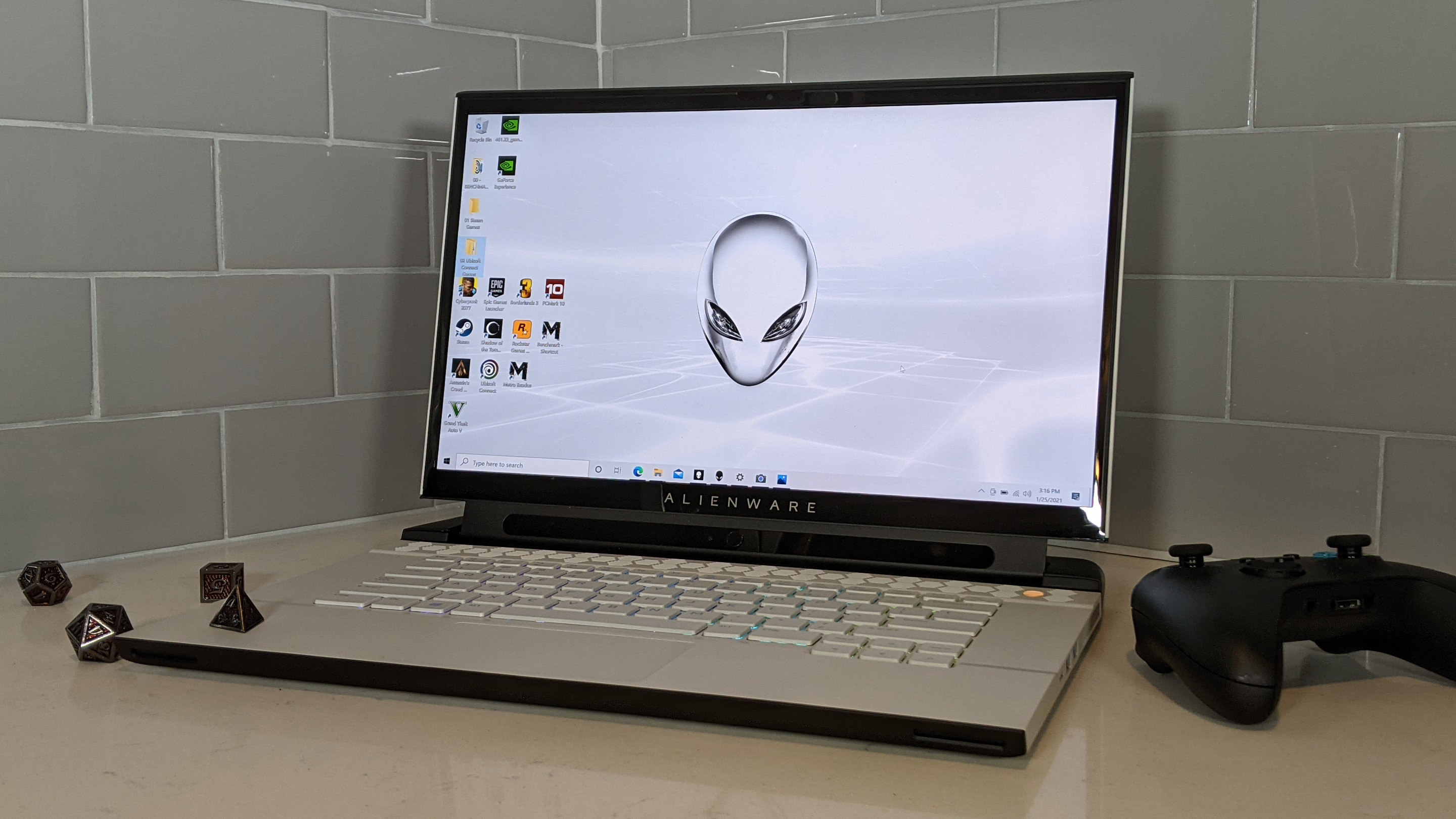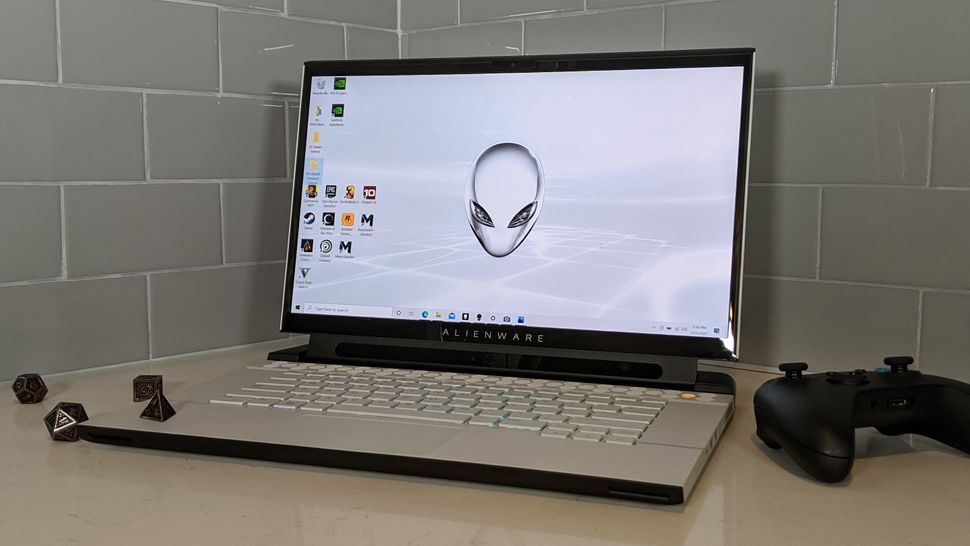 Are you thirsting for some Nvidia 30-series badassery? Well, look no further than the brand spankin' new Alienware m15 R4. This baby has it all. Power, beauty (on the inside and out) and a soft touch.
For a hefty $2,499, the Alienware m15 R4 will grace you with its intense Intel Core i7-10870H processor and Nvidia GeForce RTX 3070 GPU, a poppin' 15.6-inch, 4K OLED display and a punchy keyboard wrapped in a familiar but stylish design. The only real downside to this machine is its short battery life and… well, that $2,499 price tag.
You could say that Alienware didn't do much to innovate, and you'd be right. But like its predecessors, the Alienware m15 R4 is one of the best gaming laptops you can buy, as long as you don't mind the poor endurance.
See our full Alienware m15 R4 review.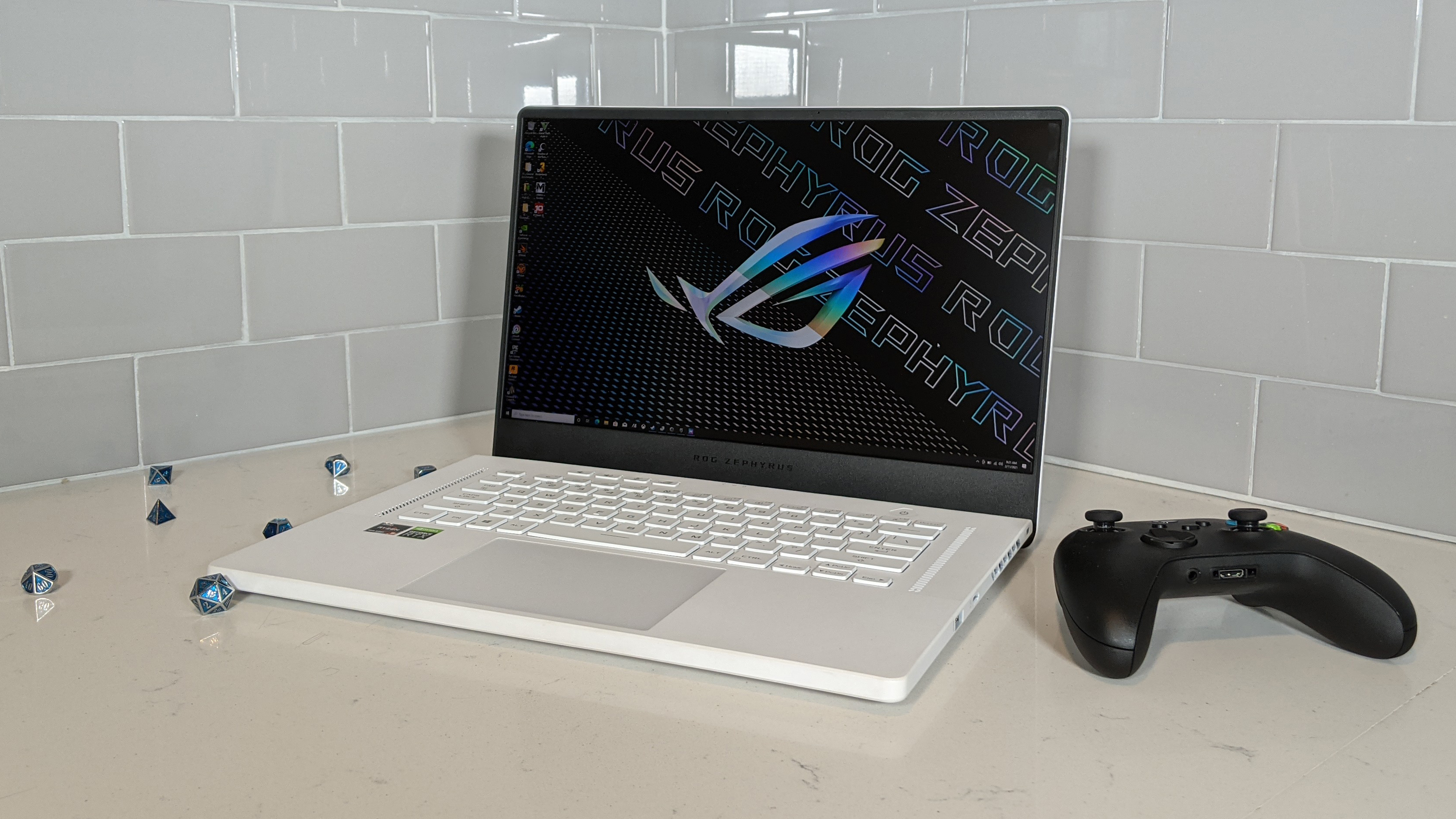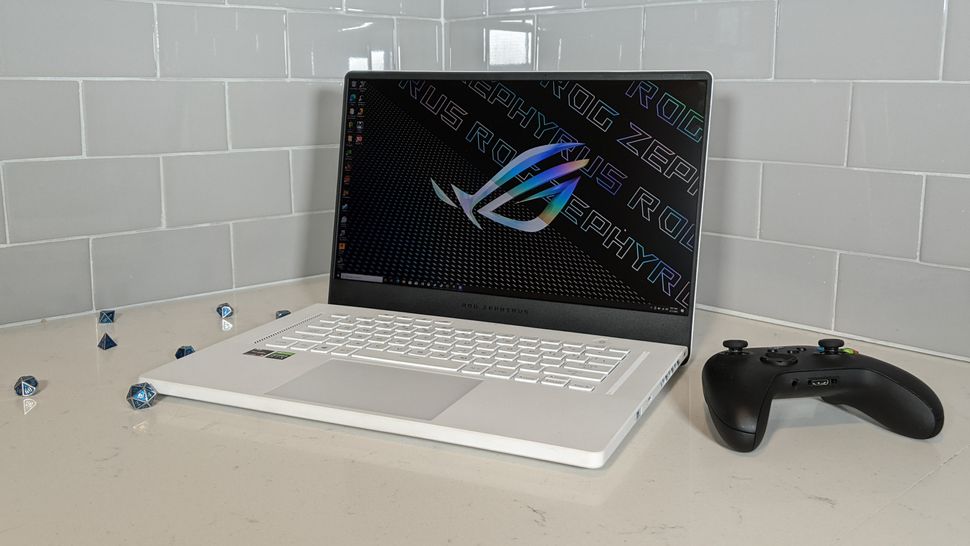 For a pricier $2,499, the Zephyrus G15 offers amazing performance from its AMD Ryzen 9 5900HS processor and Nvidia GeForce RTX 3080 GPU. It even boasts a similarly long-lasting battery life, a clicky keyboard, a 15.6-inch, 1440p display and a set of powerful speakers wrapped up in an even more elegant Moonlight White design.
Whereas the G14 was a midrange beast, the Zephyrus G15 comes in at the top of the food chain with an Nvidia GeForce RTX 3080 GPU (with an 80-watt TDP) with 8GB of VRAM. This monster shrugged off Assassin's Creed Valhalla at Ultra, 1440p settings as I raided a small village on the coast, tearing through my enemies at 51 frames per second.
See our full Asus ROG Zephyrus G15 (GA503Q) review.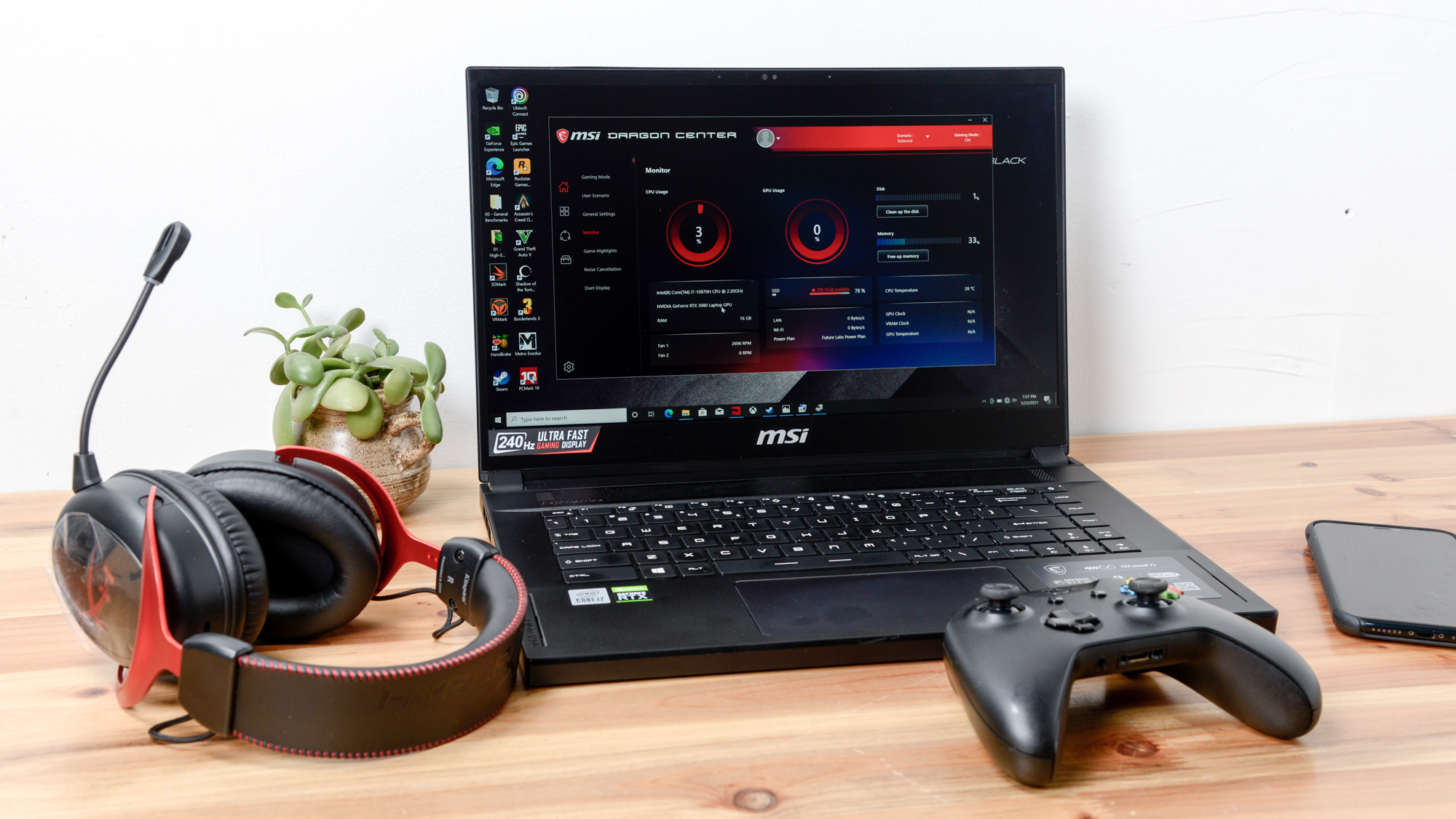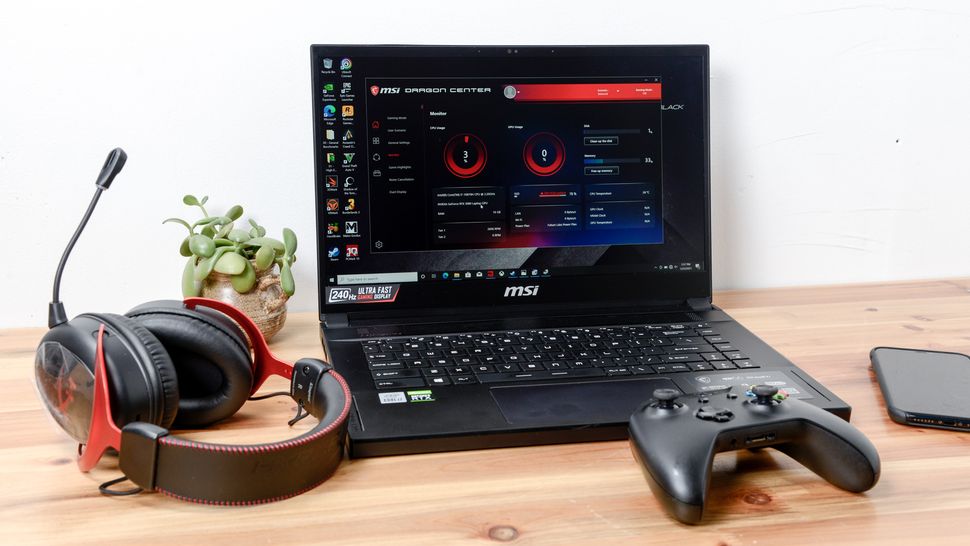 Nvidia has found a way to take the most powerful graphics card around, the RTX 3080, and work some Max-Q magic to fit it in the MSI GS66 Stealth's 0.7-inch slim chassis. MSI has stripped all the accent color from the design, leaving an elegant Core Black aluminum chassis. Even the dragon emblem, which is usually done in a bright color, has been toned down to a semi-gloss matte that still manages to draw the eye.
The MSI GS66 Stealth is one of the latest gaming laptops to feature a display with a 2560 x 1440p resolution and a 240Hz refresh rate. We expect to see this configuration a lot as time goes on as this appears to be the sweet spot gamers are looking for. To ensure you can take your games on the road, MSI has outfitted the Stealth with a 99.9 watt hour battery, which allowed it to last 6 hours and 27 minutes. 
See our full MSI GS66 Stealth (2021) review.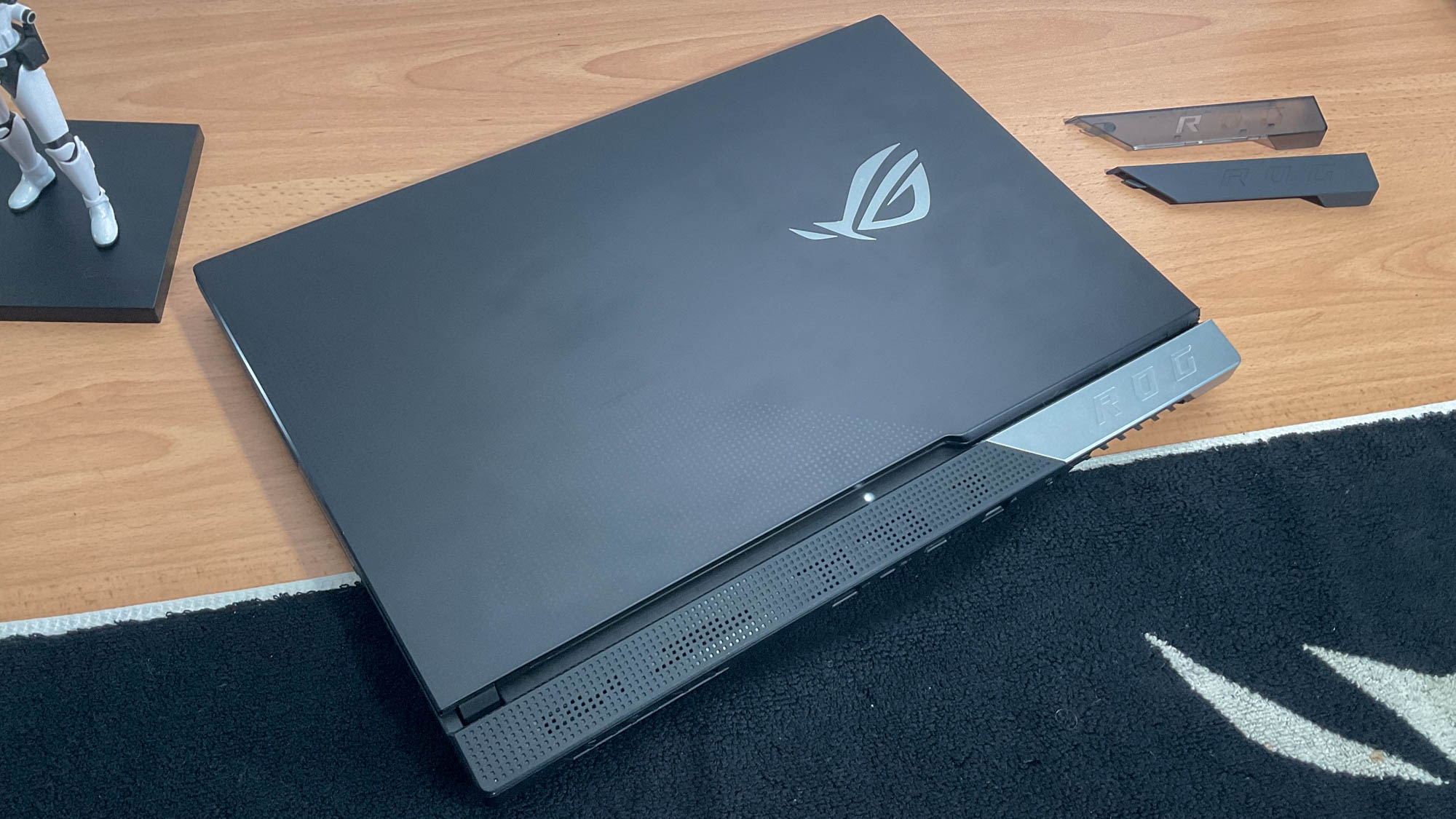 If I had to dream up the ultimate gaming laptop, the Asus ROG Strix Scar 17 G733 would be the closest manifestation of what my wild, gamer-centric imagination would create. A 17.3-inch display with a 360Hz refresh rate that shows off the might of an Nvidia GeForce RTX 3080 GPU made more powerful by an AMD Ryzen 9 5900HX processor — that's exactly what I'd conjure up. Asus' latest 17-inch beast turns these dreams into reality and materializes even more exciting and unexpected qualities.
With its dream-like features, from the laptop's dazzling RGB light show and commendable optical-mechanical keyboard switches, the Strix Scar 17 comes with a price tag that makes it a fantasy purchase for most. For those willing to empty their pockets, you'll be treated to one of the best gaming laptops on the market. One, however, without a webcam and poor battery life. Despite that, it's one of the best VR-ready laptops around.
See our full Asus ROG Strix Scar 17 (2021) review.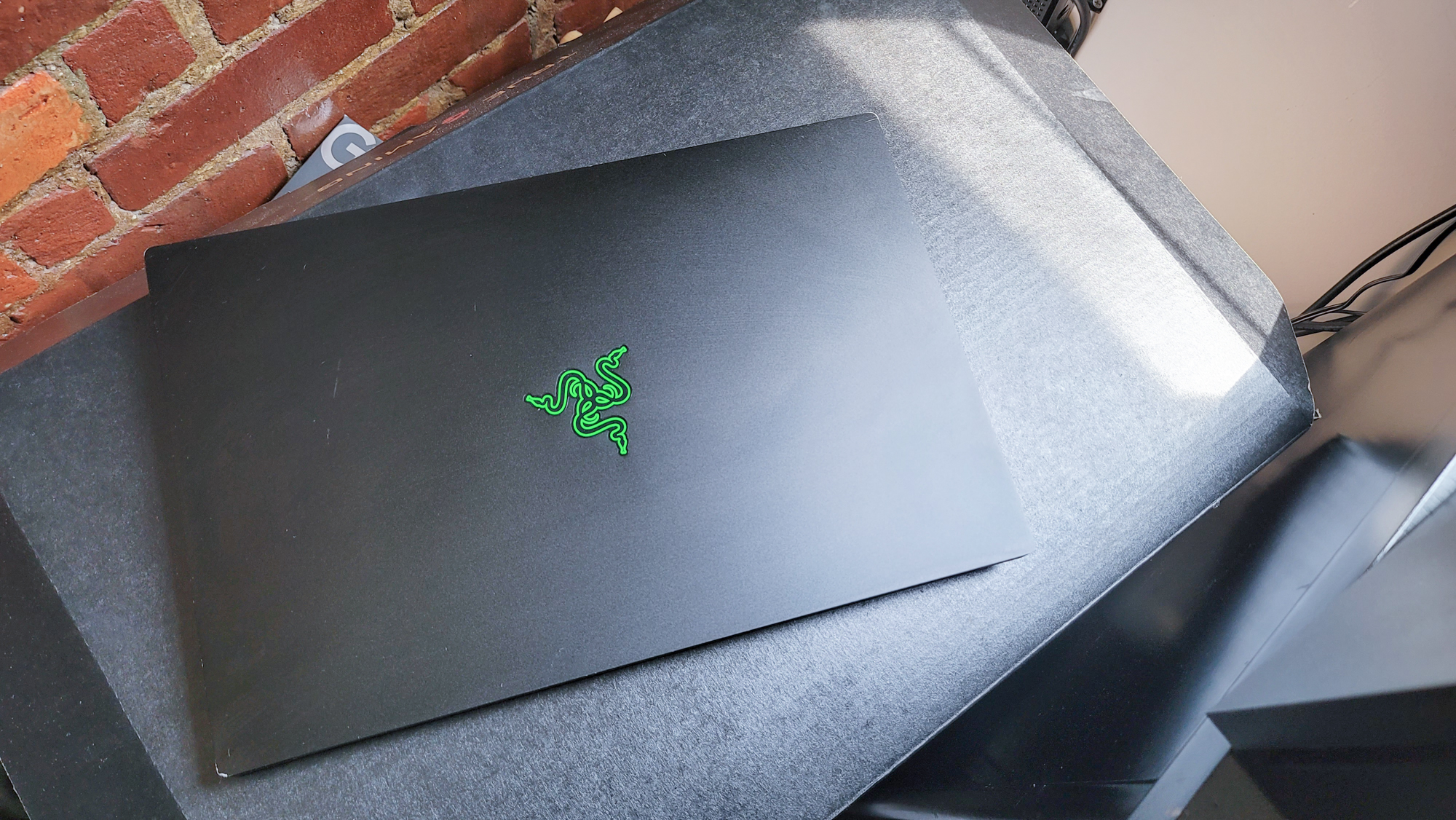 Build a better laptop and the gamers will beat a path to your door. With the latest version of the Blade 15 Advanced Model, Razer hasn't made the perfect laptop, but it's getting awfully close. Packing a 10th Gen Intel Core i7 processor and an Nvidia GeForce RTX 3080 GPU, the Blade 15 serves up tons of power in its 4.6-pound, 0.7-inch chassis. 
Plus, you've got a display with a high refresh rate, good battery life and a few security features. It's a tad pricey and the keyboard is a bit mushy, but if you're in the market for a potent gaming powerhouse that has earned its way onto our best VR-ready laptops page, you'll be hard-pressed to outdo the Blade 15.
See our full Razer Blade 15 Advanced Model (2021) review.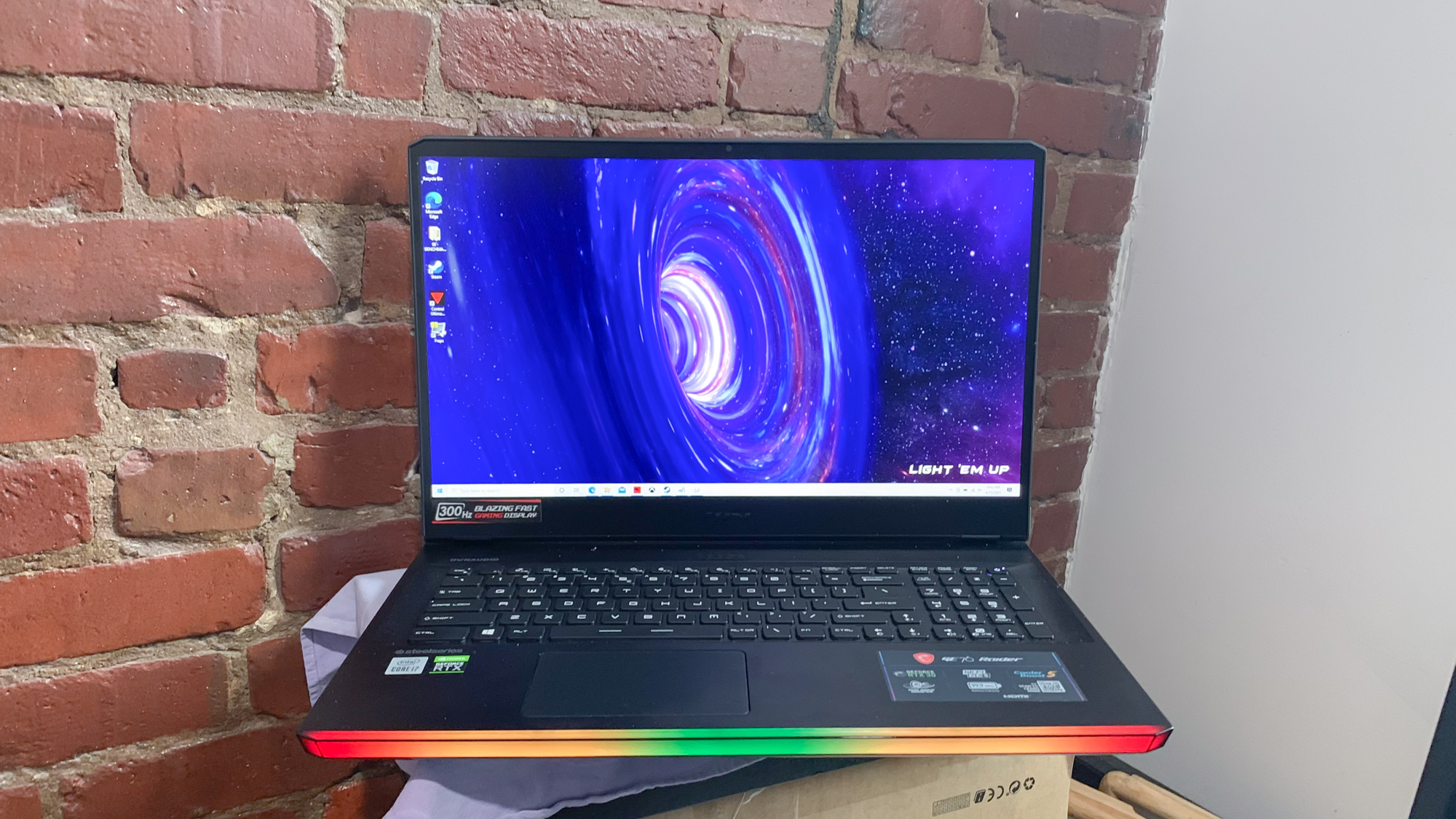 It's the Raider's time now. As MSI puts its formidable Titan out to pasture, the GE76 Raider is here to fill that ginormous footprint. And it does a great job for the most part. A smaller, thinner version of the Titan, the Raider proves it's every bit as powerful as its behemoth predecessor, bringing an Intel Core i7 processor and an Nvidia RTX 3080 GPU to the party. Plus, you get incredibly fast transfer speeds, solid battery life and great audio. And it's one of the first gaming laptops to feature Wi-Fi 6. 
But for $2,899, there are a few flaws to contend with, namely a mushy keyboard and a dim, dull display. However, that panel does have one of the highest refresh rates available. If you can overlook those slight imperfections, the MSI GE76 Raider deserves a place in your gaming battlestation as well as our best VR-ready laptops page.
See our full MSI GE76 Raider UH10 review.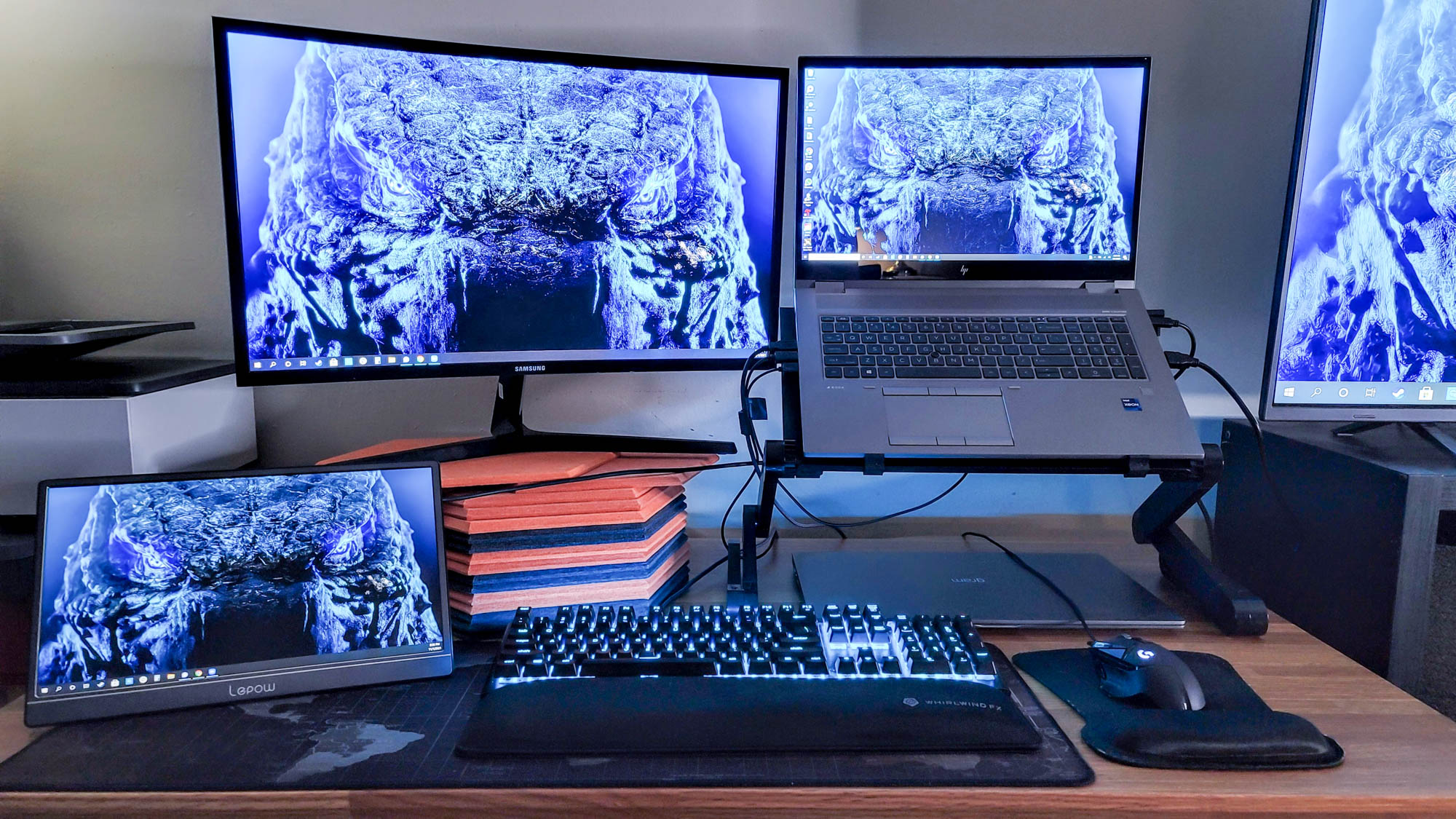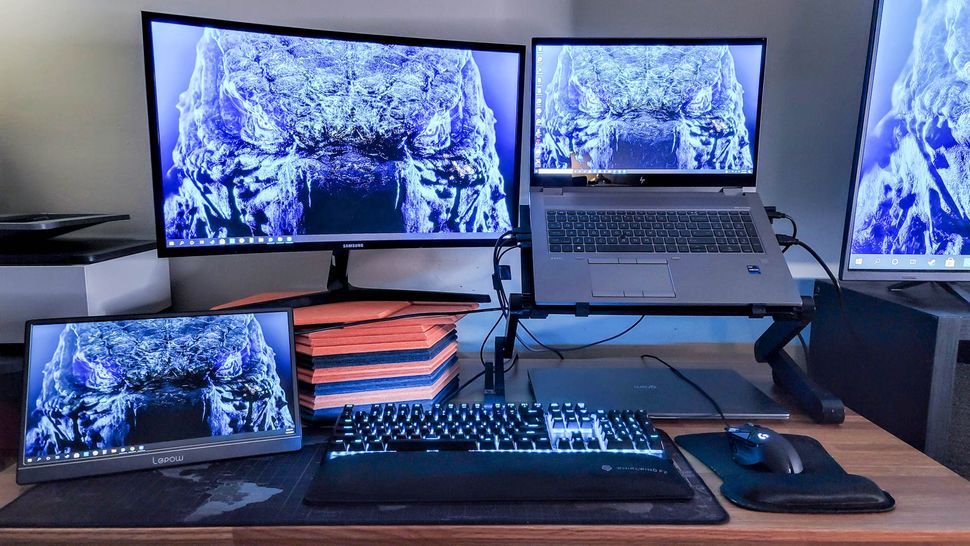 As one might expect from the Metatron of mobile workstations, there are tradeoffs for this magnitude of muscle. Clocking in at a flat 7 pounds, this clunky beast wasn't exactly designed for on-the-move jetsetters, especially since you'll only get about 7 hours of battery life on a full charge, at most. That being said, if you plan on plunking the Fury 17 G8 down on a desk and just leaving it in place most of the time, there's plenty to like about its best-in-class trackpad, keyboard, Bang & Olufsen speakers, and raw, unbridled horsepower.
Is the HP ZBook Fury 17 G8 the best workstation on the market? I suppose that depends on your budget and configuration, but if your pockets are deep enough for an Intel Xeon processor and Nvidia RTX A5000 graphics (boy howdy!), this is about as future-proof as laptops get right now. If you're looking to do some professional work with VR, this easily is one of the best VR-ready laptops around.
See our full HP ZBook Fury 17 G8 review.
How to choose the best VR-ready laptops for you
Before you get around to choosing the best VR-ready laptop for you. Consider the specs you'll need in the gaming laptop you're looking at. 
Here are the VR minimum specs:
The main thing you have to worry about when picking out a VR-ready laptop is what kind of specs it has and if it has a mini DisplayPort. Anything apart from those features are negligible if you're just focused on the VR portion, but you should be mindful of the display, keyboard and size of the laptop, as you're likely to use it as a normal gaming laptop as well.
If you're on a budget, consider looking at laptops with lower-end AMD GPUs, such as the Dell G5 15 SE (2020). It won't be ideal, but it'll get your VR setup up and running. Of course, you can spring for a laptop with an RTX GPU, like the Alienware m17 R4, which would absolutely kill it in VR, but that's going to cost you. Overall, you have to figure out your budget and what's important to you in a VR-ready laptop.
How we test the best VR-ready laptops 
We put each laptop through extensive benchmark testing — both synthetic and real-world — before they end up in the hands of our reviewers. We evaluate each aspect of the laptop, including its performance, battery life, display, speakers and heat management.
In our benchmark testing, we use a Klein K10 colorimeter to detect the brightness and sRGB color gamut of the laptop's display. For performance testing, we run the laptop through a gauntlet of benchmarks, including Geekbench 4.3 and 5.0 and 3DMark professional graphics tests. 
To determine real-world performance, we task the laptop to convert a 4K video to 1080p resolution and to duplicate a 4.97GB multimedia file. Our real-world graphics test is the Dirt 3 benchmark with medium settings at 1080p resolution.
We also run heat tests by playing a 15-minute full-screen video and measuring temperatures in different areas of the laptop. Last but not least, our battery test consists of continuous web surfing over Wi-Fi at 150 nits of brightness. For MacBooks and premium Windows 10 laptops, a runtime of over 9 hours is considered a good result whereas gaming laptops and workstations that can stay powered for longer than 5 hours deserve praise. 
These tests are complemented with extensive hands-on testing from our reviewers who critique everything from the laptop's materials to the feel of its touchpad.