Last September, Xioami unveiled the Mi Mix Alpha, its futuristic concept phone whose launch was initially scheduled for December 2019. Its release is now delayed and the manufacturer says it wants to launch the smartphone as soon as possible but has no indication as to its release date.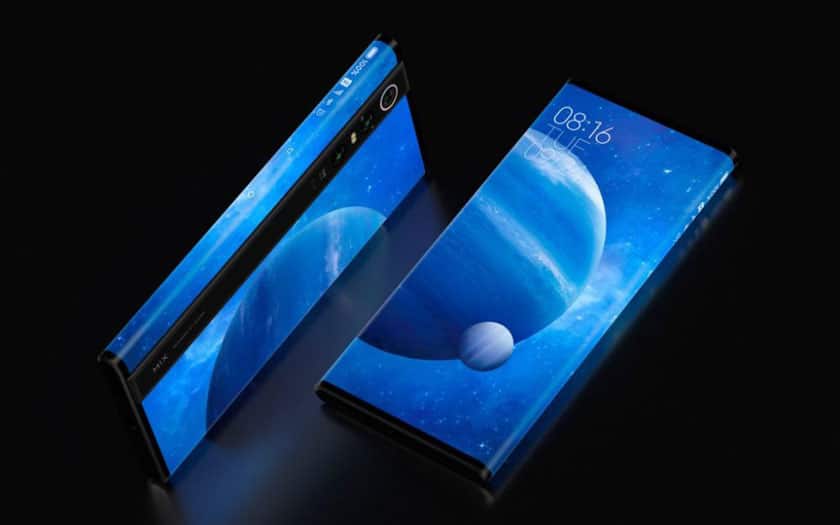 Flexible screen technology has paved the way for a whole new generation of foldable smartphones. Rather than launching into the wake drawn by the Galaxy Fold and the Mate X, Xiaomi decided to offer something different. The Mi Mix Alpha, a unique smartphone of its kind, sports a screen that covers the chassis 360 ° . The manufacturer prides itself on having imagined the first smartphone with a screen / body ratio of 186%.
Only, the Mi Mix Alpha is still at a prototype stage and we can't wait to take control of this device and especially to provide answers to the questions that remain unanswered for the moment, especially with regard to ergonomics, but also the interest of such a proposal in everyday use.
Xiaomi Mi Mix Alpha: the release is postponed to an indefinite date
Xiaomi delays the launch of the Mi Mix Alpha which is obviously not yet developed. The manufacturer told the Abacus News site that it was unable to give an approximate release date of the smartphone when the launch was initially scheduled for December 2019. To calm the heat, the brand said there are a few days in a message posted on his Weibo account that the Mi Mix Alpha will be released soon. Abacus failed to obtain a more precise launch window.RECOMMENDED VIDEOS FOR YOUGetting started with XIAOMI MI 9: another nice touch of XIAOMINow playing
It may take a few weeks or at worst several months. Besides its unique design, the Mi MIX Alpha was the first smartphone to be announced with a 108 MP photo sensor but the Mi Note 10 finally got it right long before . Its other characteristics are no less impressive. The device is announced with 12 GB of RAM, 512 GB of storage, a Snapdragon 855+ SoC with 5G (knowing that the first flagship equipped with the Snapdragon 865 are coming soon), as well as a 4,050 mAh battery with a charge fast 40 W. Its price is 19,999 yuan, which corresponds to just over 2,500 euros.